High-Altitude Shizhu Coptis manufacturer in China has antimicrobial and antigen-insect effects
Nature Chinese Herbs Radix Coptis and berberine (berberine) have strong antibacterial effects on Staphylococcus aureus, Streptococcus suis, Streptococcus pneumoniae, Vibrio cholerae, Bacillus anthracis, dysentery bacillus, etc., on diphtheria, withered grass, pertussis, Brinell, tuberculosis Such bacilli also inhibited, Staphylococcus aureus, hemolytic streptococcus and bacillus dysentery were susceptible to resistance to berberine, but there was no cross-resistance with penicillin, streptomycin and jinmycin. Selected Coptis decoction and water immersion solution inhibited 14 kinds of skin fungi, such as psoriasis, flocculate ringworm fungus, Candida albicans and astrocytes. Inhibitory effects on amoeba protozoa, Chlamydia trachomatis and Trichomonas in vitro and in rats were inhibited.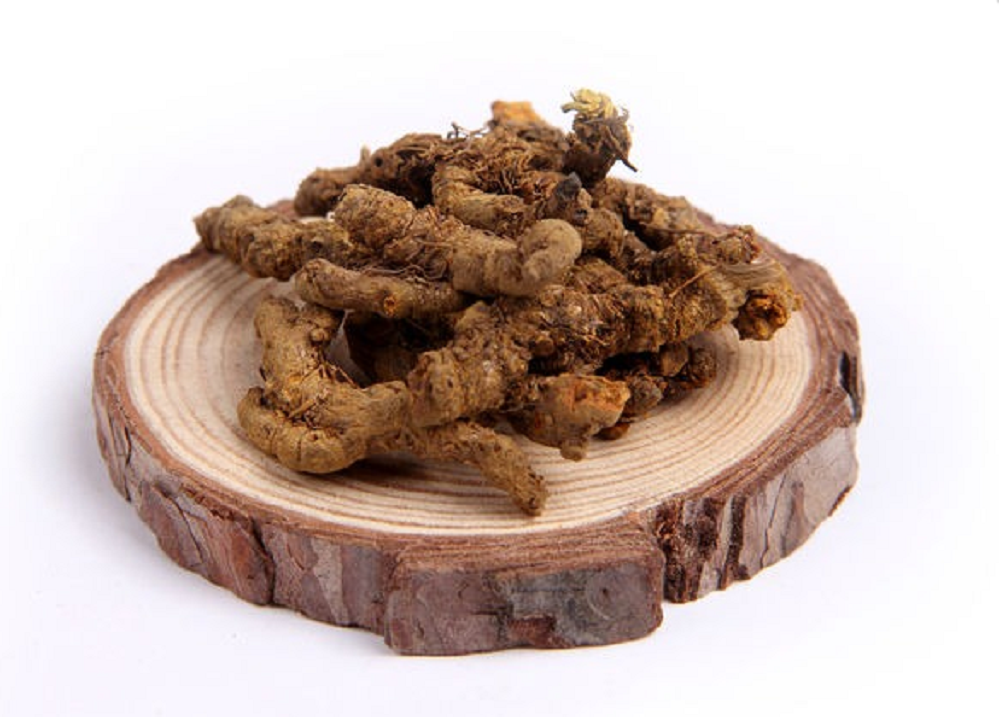 Stone Column Coptis is the dry rhizome (flavor connection) of the genus Huanglian Coptis chinensis Franch of Ranunculaceae Huanglian, which is cultivated by shade, lixia seed harvesting, autumn sowing (two years of seedling stage), Spring transplanting, autumn mining five years later, shaking off sediment, cutting roots, stem and leaf, Kang firewood dry, bamboo cage hair removal, hit the residual roots and sediment, remove impurities is the finished product.
Products are clustered into clusters, often bent, shaped like chicken claws, so commonly known as "Chicken Claw company ", medicinal products for "Flavor company ". The surface is grayish yellow or yellowish brown, rough, with irregular detail bulges, roots and roots residues, and some internodes have smooth surfaces such as stems. Upper multiple residual brown scales, often with residual stems or petioles at the top. Hard, untidy section, orange red or dark brown skin, bright yellow or orange wood, radially arranged, some hollow medulla.Qi Micro, taste extremely bitter.
The main product contains Berberine (berberine), also contains Huanglian alkali, methyl huanglian alkali, palm leaf anti-alkali, African anti-alkali, palm alkali, bamatine alkali and other alkaloids, still contains cypress, Huang ester. Sex cold, bitter taste. Into the heart, liver, gall, spleen, stomach, large intestine six sutra.

Looking for ideal Huanglian with Hypoglycemic Manufacturer & supplier ? We have a wide selection at great prices to help you get creative. All the Medicinal Plant Huanglian are quality guaranteed. We are China Origin Factory of Medicinal Plants Featured Huanglian. If you have any question, please feel free to contact us.
Product Categories : Coptis > Traditional Herbal Coptis